Links
A collection of Bowie and Bowie related links
Perhaps one of the best Bowie sites online. Up to the minute news, pics, extensive message board, and all out fun! I'm a member you should be too!
Awesome picture galley, along with tones'o information and some great tips about being a Bowie fan. A real winner!
-Get updates from all sorts of Bowie sources. A must for any fan.
-Good collection of Bowie stuff. Worth a look.
Affiliates:
Rock Shot- http://www.rock-shot.com- Live photos of Bowie going all the way back to 1983. Plus, some other great musicians. Great stuff to look at.
80s Rock Photos- The Photographs of David Plastik- www.80srockphotos.com- Plastik offers up some amazing photos, including several of Mr.B during the 1983 Serious Moonlight Tour.
Kapow Gifts- http://www.kapowgifts.com
Tribute Acts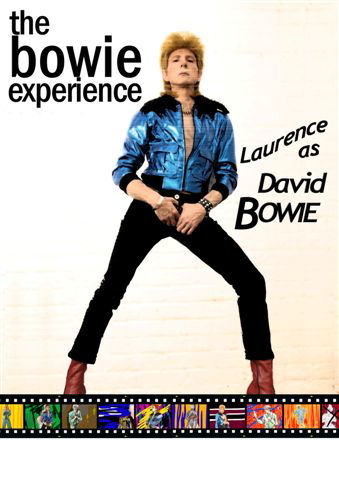 The Bowie Experience
Meet David Brighton and Space Oddity, the ultimate US Bowie tribute band.